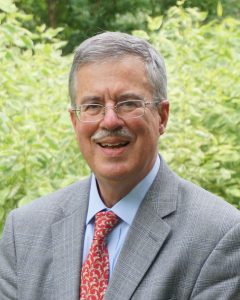 Craig E. Smith is Of Counsel with Howanski & Erdman, LLC, a small law firm located in Towson, Maryland.  He advises and represents clients in Towson (Baltimore County) and the Baltimore Metro area. He focuses his practice on family law, providing advice in cases that involve divorce, custody, child support, separation, property division, retirement assets, alimony, prenuptial agreements and other family law matters.
After receiving an undergraduate degree in history from Yale University in 1970, Craig graduated from Yale Law School in 1973 and was admitted to the Maryland Bar.  Craig has spent more than 40 years working with clients to help resolve difficult, sensitive, and complex matters.
Craig studied at Towson High School (1966) (Valedictorian), Yale College (1970) (Phi Beta Kappa and Summa Cum Laude), and Yale Law School (1973).  He was a Law Clerk for the Honorable Richard T. Rives, U.S. Fifth Circuit Court of Appeals (1973 – 1974).  He began his private practice of law as an associate with Venable, LLP and became a partner in 1981.  He left Venable in 2009 to become Of Counsel to the Law Firm of Howanski & Erdman, LLC, where he practices family law.
Appointed an Adjunct Professor at the University of Maryland Law School in 2009 Craig teaches a seminar course in the Spring semester entitled "Marital Property and Divorce Litigation." In 2016, he published an Article in Litigation Magazine, an ABA Publication, entitled "The Settlement of Family Law Disputes Gets No Respect."  This Article presents many of the principles and practices that Craig applies in his practice of law and his relationship with his clients and other professionals.  Although experienced with litigation, Craig believes that most family law disputes should be settled, because of the many negatives associated with family disputes and litigation, such as high legal costs, disruptive effects on children, anxiety, and worry for the parties.  He believes that careful preparation leads to good results in and out of court
Craig was commissioned as an officer in the U.S. Army in 1970. When he is not working with clients or teaching law students, he enjoys spending time with his family, (including four granddaughters), reading mystery books, music, and physical activity.
Family Law
Separation
Divorce
Property Division
Retirement Assets
Prenuptial Agreements
Alimony, Spousal Support
Child Custody
Child Support
Adoption
CINA Matters
Modifications.
Towson High School                          1962 – 1966 (Valedictorian)
Yale University                                   1966 – 1970 (Phi Beta Kappa and Suma Cum Laude)
Yale University School of Law           1970 – 1973
Eagle Scout; Order of the Arrow; and for God and County Award.
U.S. Army – Commissioned; Honorably Discharges as Captain 1970
Law Clerk for the Honorable Richard T. Rives, U.S. Fifth Circuit Court of Appeals (1973 – 1974).
Venable LLP

Associate 1974 -1980
Partner 1981 – 2009.

Super Lawyers Selections

2010; 2012; 2013; 2014; 2015; 2016; 2017; 2018; and 2019
Adjunct Professor for the University of Maryland Francis King Carey School of Law

(2009 – 2018) "Marital Property & Divorce Litigation."
2016 Winter Edition Litigation Magazine Article, "The Settlement of Family Law Disputes Gets No Respect